Stephen P. Cloak, Jr. - Commander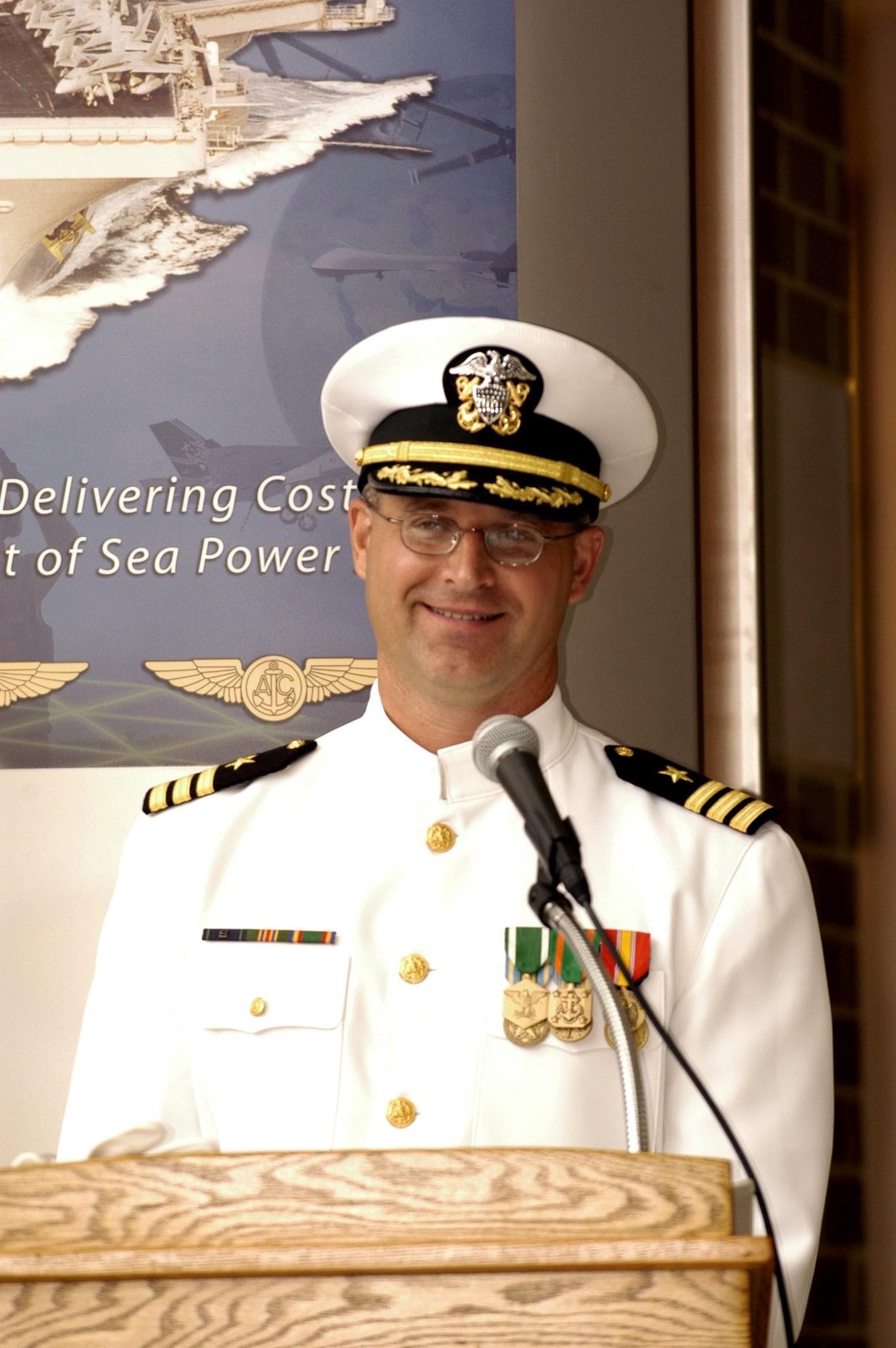 Country of Service: United States
BIOGRAPHY
Steve Cloak was born and raised in Bucks County Pennsylvania. He is a Class of 1976 graduate of Neshaminy High School where he was an honor roll student and a three-year offense and defense lineman on the football team.
Steve worked his way through Drexel University at night, earning his Bachelor of Science Degree in Electrical Engineering in 1983 while working for the Consolidated Rail Corporation (CONRAIL) and then Wick Fisher and White Consulting Engineers, both in Philadelphia PA. Upon graduation, Steve accepted a position as an Electronics Engineer with the Naval Air Development Center, Warminster PA. He was heavily involved in hands-on development and flight testing of avionics gear and embedded software/firmware in support of the airborne antisubmarine warfare aircraft and helicopters in the Fleet (P-3, S-3, and SH-60).
After graduating from the Naval War College (College of Command and Staff) in June 1992, Steve spent a year in Washington DC/Crystal City VA on the staff of the Commander, Naval Air Warfare Center. He returned to NADC and worked in Aircrew Systems and was involved in the development of advanced High-G protective ensembles for tactical aircrew. He served as the lead human centrifuge test subject riding/'flying' the Dynamic Flight Simulator 135 times for a little over 85 hours, most of it between 5 and 12 Gz; he also served as the Test Subject Advocate on the Advisory Committee for the Protection of Human Subjects and was one of the six test subjects who wore the NASA Space Shuttle Orbital Entry Pressure Suit (Pumpkin Suit) during cold water immersion testing before the Shuttle returned to flight following the Challenger accident in 1986.
After a BRAC-induced move to southern Maryland to NAS Patuxent River in September 1996, he took on several challenging positions in avionics development, and eventually earned promotion to GS-15 and a position as Chief Engineer of the Navy's Aerial Target and Decoy Program Office within the Naval Air Systems Command (NAVAIR). Along the way, Steve earned his Master of Business Administration (MBA) from Salve Regina University, Newport RI. He retired from civil service in 2014 after a career spanning a little more than 31 years.
In 1988, Steve was commissioned as an Ensign in the Naval Reserve, and after an initial active duty period, was assigned as an Aerospace Engineering Duty Officer to units supporting NAVAIR. The next 23 years were spent involved in a myriad of projects supporting the Navy, including direct support of global conflicts. He completed the U.S. Naval Test Pilot Short Courses and spent six years as an intelligence analyst, along with two tours as a Flag Aide. Steve retired from the service in 2011 holding the rank of Commander.
Steve's awards and decorations include the Meritorious Service Medal, Navy and Marine Corps Commendation Medal (2), Navy and Marine Corps Achievement Medal, and several unit and marksmanship awards. Steve also was awarded the Navy Meritorious Civilian Service Medal.
Steve currently works as a contractor/consultant to NAVAIR.