Robert F. Casagrand - Captain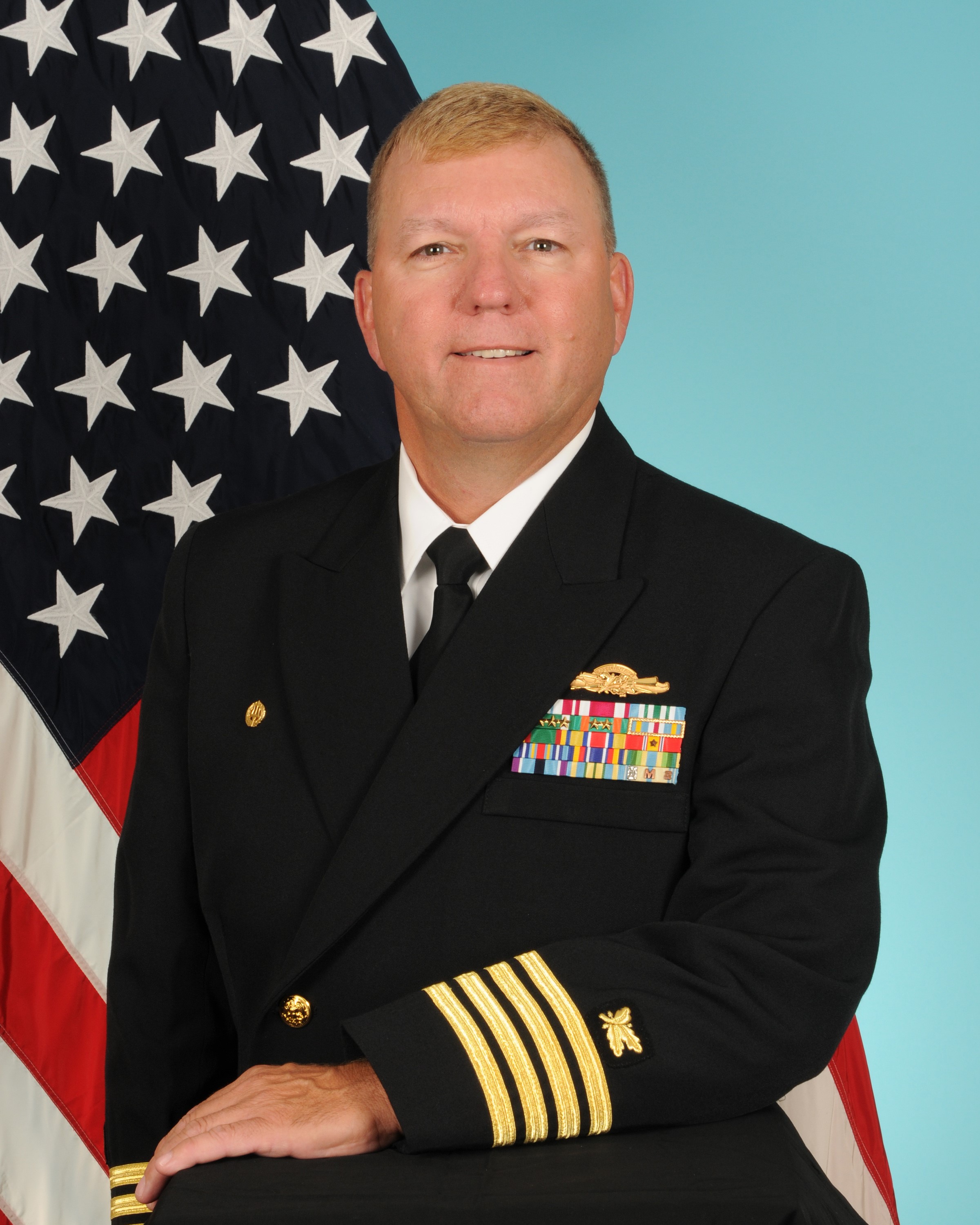 Date of Birth: Jan. 4, 1959
BIOGRAPHY
Robert F. Casagrand retired from the U.S. Navy in April 2018 after continuously serving in the military for forty (40) years.
Active duty/mobilization assignments included: 3 year recall to active duty as the Chief of Staff, Defense Contract Management Agency International, Fort Lee, Virginia from 2011-2014; deployed in support of Operation Unified Response as the Operations Officer for Commander, Combined Task Force 48 (CTF-48), Guantanamo Bay, Cuba in 2010; deployed in support of Operation Enduring Freedom as the Sustainment Team Lead for the Central Command Deployment Distribution Operations Center (CDDOC), Camp Arifjan, Kuwait in 2006; and deployed in support of Operation Enduring Freedom as the Operations Officer, Forward Logistics Support Site, Royal Air Force Akrotiri, Cyprus for COMFAIRMED in 2003.
Previous reserve assignments included: Officer-in-Charge, Navy Expeditionary Combat Command (NECC) Augment, Little Creek, Virginia, Commodore, Fourth Navy Expeditionary Logistics Regiment, Jacksonville, Florida; Commanding Officer, Navy Expeditionary Logistics Support Group Staff, Williamsburg, Virginia; Commanding Officer, Navy Cargo Handling Battalion Four, Charleston, South Carolina; Commanding Officer, Defense Logistics Agency Distribution Operations Team, Oklahoma City, Oklahoma; Commanding Officer, Fleet Industrial Supply Center Norfolk, Detachment 104, Syracuse, New York; Staff Readiness Officer, Naval Expeditionary Logistics Support Force, Williamsburg, Virginia.; Commanding Officer, Cargo Afloat Rig Team B-104, Fort Dix, New Jersey; Operations Department Head, Cargo Handling Battalion Eight, Fort Dix, New Jersey; and Supply Department Head, Cargo Handling Battalion Eight, Fort Dix, New Jersey.
Casagrand's personal decorations include the Defense Superior Service Medal, Defense Meritorious Service Medal, Navy Meritorious Service Medal (2), Joint Service Commendation Medal, Navy Commendation Medal (5), Navy Achievement Medal (3) and various other ribbons. He is also a qualified Navy Expeditionary Supply Corps Officer (NESCO).
Casagrand's civilian career spans over 35 years of government and industry experience in Acquisition Management. He currently works as a Department of Army civilian as Deputy Director, Army Contracting Command – Orlando. Casagrand was previously employed from 1991 until 2011 within the Lockheed Martin Corporation as a Senior Business Analyst supporting various leadership positions within Business Development and Contracting. He started his civilian career with the Department of the Navy as a Contract Specialist, including assignments at the Navy Aviation Supply Office in Philadelphia, Pennsylvania and at the Naval Air Development Center in Warminster, Pennsylvania. Casagrand is a member of the Army Acquisition Corps and is DAWIA Level III certified in Contracting.