Robert W. Hecht - Specialist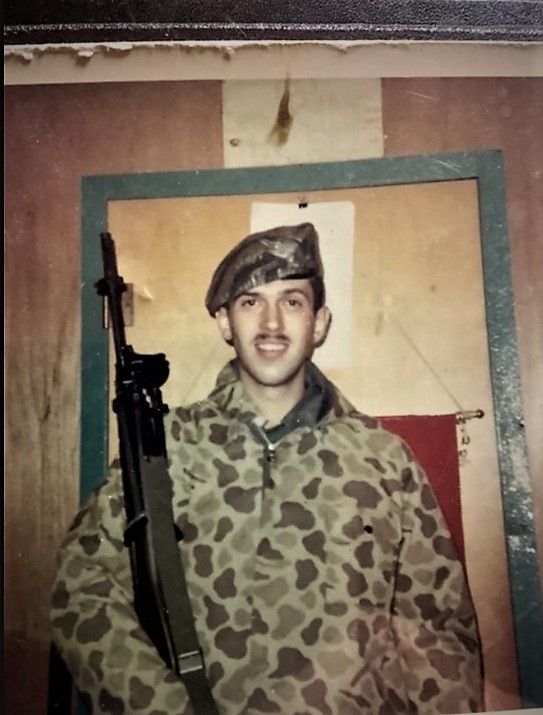 Date of Birth: Feb. 26, 1945
Country of Service: Vietnam
BIOGRAPHY
After finishing my first year of architectural studies, I left college and signed up with the Army. My test scores put me in the top 5% of those entering the Army, and I was asked to take a series of additional tests with a recruiter from the Army Security Agency (ASA), the signal intelligence branch of the Army that was under operational control with the National Security Agency (NSA).
I scored in the top 5% of those testing for the ASA, and I agreed to sign on for four years as a Morse Intercept Operator. My studies for Morse Intercept Operator sent me to Ft. Devens, MA, and after completing that program, I went on to complete the Tactical Training Course, which was considered one of the most challenging courses in the Army at the time.
I was assigned to the 12th Field Station in Chitose, Hokaido Japan. It was a very cold place, so my best pal and I volunteered for Vietnam. The ASA had Ops (operations presence) with every combat unit in Vietnam.
I was assigned to the ASA's 8th Radio Research Group in August 1967, which was about 60 miles below the DMZ at Phu Bai, South Vietnam. This was the major combat base for the 3rd Marine Amphibious Force. Also located at Phu Bai was a Detachment of the 5th Special Forces, a Brigade of the 1st Cavalry Division, a Brigade of the 101st Airborne Division, a Seabee Detachment, and Air Force personnel.
ASA personnel detected large North Vietnamese Army (NVA) movements while I was stationed at Phu Bai, but military field leadership based in DaNang and Saigon were skeptical that such large units of the NVA were actually entering Hue, South Vietnam's largest city at the time. In reality, ASA personnel carried the highest security clearances, and most of the time we had knowledge that field leadership did not have on hand.
US military personnel in Phu Bai sustained heavy rocket and mortar attacks by the advancing NVA. It should be acknowledged that every Marine, Soldier and Airman gave their all in the fight for Hue City during the Tet Offensive of 1968. The Marines in particular bore the brunt of this attack.
I am also sending a special prayer for seven of our ASA personnel who died in a plane crash while en route to leaving Vietnam for home. For those of us who came through Tet, we will never forget them and our time in that offensive.
Following my time in Vietnam, I completed my tour of duty at Vint Hill Farms Station (a US Army and NSA signals intelligence and electronic warfare facility located in Fauquier County, Virginia, near Warrenton) in January, 1970.
I am very proud to have been a member of the ASA and to have served with some of the finest and best men the military ever organized.
REMEMBRANCES
Posted On: Nov. 19, 2020 | Posted By: Sarah Floyd - Other
.
I appreciate the service and sacrifices Robert and his family made for us.