Rick Kiernan - Colonel (retired)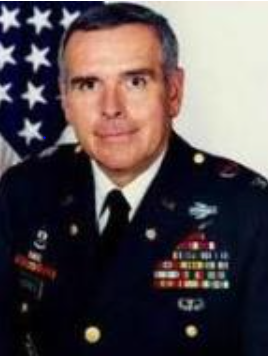 Country of Service: United States
BIOGRAPHY
Colonel Kiernan has 26 years of service to the Army as a Paratrooper, Infantryman and Public Affairs Officer. He served in Vietnam as well as Saudi Arabia during The First Gulf War. Other key assignments included the Pentagon, the former Soviet Union, Germany, Alaska and Hawaii. For this service, he received two Bronze Stars, three Legion of Merit Awards, the Vietnamese Gallantry Cross and the Vietnam Honor Medal. He holds The Combat Infantryman Badge, Air Medal and Aircraft Crewman Badge for 100 Hours and 100 Helicopter Missions. He is a graduate of The Virginia Military Institute and the University of South Carolina, where he was designated a Distinguished Alumnus.
Upon his retirement from the military, he served as Director of Press Operations and Public Information for the 1996 Atlanta Olympics. Rick is also the author of Headlines from the Frontline: The Military and Media Relationship…An Uneasy Truce about censorship and communication in the military and the media. He has made appearances on C-SPAN as well as the NBC affiliate Channel 10 in Philadelphia.
Rick has had a second book released in March, 2021 entitled, The Best is Yet to Come: Memoirs of a Peaceful Warrior. In it, he describes his adventures during his years in the service and includes "lessons learned" in an effort to "pass the torch" to others who may serve their country, and the values that we hold so dear but always have to defend from all enemies foreign and domestic.
REMEMBRANCES
Posted On: Feb. 28, 2021 | Posted By: Dennis Padrick - Other
THANK YOU
Thank you for your service & vital contributions to a better America! I worked (as systems engineer) in the Southern California aerospace industry from 1965 to 2000 & was happy to provide the US Army with quality products..